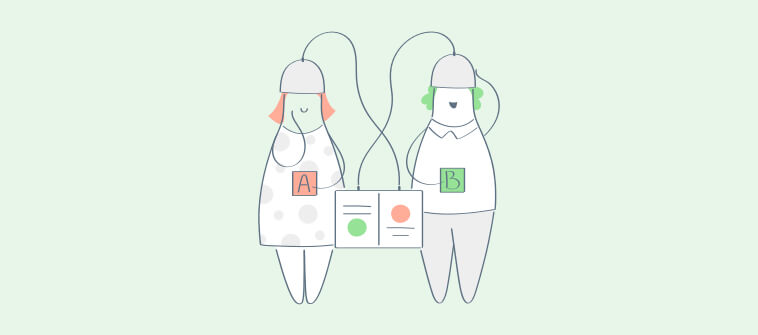 Customer service experts have been trying to decode customer empowerment for a good number of years. In their quest, they have realized that just putting a human agent in the middle-ground to solve customer issues is not good enough.
The obvious question– What leads to customer empowerment in its true essence?
To put it simply, the best way to empower your customers is by enabling them to help themselves without reaching out to you for every issue.
Sounds simple right? Well, it actually is.
With customer portal software, you can easily give your customers the independence they need. By giving customers access to the right information at the right time, you not only empower them but also offer them a sense of ownership and involvement.
Now, if you're wondering what a customer portal is or how its use impacts your support system, read this blog to find out more.
Empowering Customers and Employees Using a Customer Portal Software
Before we explain how company portal software empowers your customers and employees, let's first answer the most important question:
What is a customer portal software?
Customer portal software is a combination of a ticketing system, knowledge base, and community forums all in one place. Customers can find the help they need without any agent intervention. For instance, customers can see the delivery status of their recently ordered product, connect with other users, read product reviews, or simply go through Knowledge base articles.
Now, from the point of view of your support employees, customer portal software can improve their efficiency. Basically, it frees up the time they'd otherwise spend handling simple issues, and it lets them concentrate on more complicated requests.
Read More: 20 Best Issue Tracking Software for 2020
Therefore, such a simple yet powerful tool can lead to happier employees and empowered customers.
Why Your Growing Business Needs a Customer Portal Software?
1. Customer portal solutions are a bridge between self-service and a support agent
Practically speaking, customer portal software reduces the chances of overwhelming your agents with the problems that can be managed conveniently without their intervention.
By having a customer portal in place, you are giving your customers a chance to check if they can solve their problems on their own. And if it happens that they've researched your portal without finding what they were looking for, they can easily get in touch with your live chat agents, or send you an email.
This way, you're practically introducing a filter that makes it possible for you to focus only on those issues that really require your assistance.
Read Also: How to add live chat on your wordpress website
2. Customer service portals make your knowledge base more visible
One survey showed that 91% of customers prefer using a knowledge base than traditional support systems, provided that it offers the information they need and that it's easy to use.
Without a customer portal software, there's a chance that your knowledge base won't be taken out to its maximum. This is especially true if your knowledge base section can't be easily found from your website's homepage.
So, once you create your own portal and link it to your knowledge base, you'll practically let your customers access its contents with no effort.
For instance, when they start typing the subjects of their tickets, the portal may help them out by intuitively suggesting the relevant knowledge base articles.
Read Also: 10 best practices for creating knowledge base articles
3. Customer portal software helps you grow a customer community
Well-developed customer portal software doesn't only offer you a chance of indirectly helping your customers to find what they look for. It can also be a great way of making your loyal customers connect.
Creating forums or groups on your portal gives them an opportunity to discuss all aspects of your brand that they are interested in.
For instance, you can create different categories, topics, and subtopics for them to troubleshoot, exchange experiences, and share their impressions on your products and services. Also, you can add your business representatives to these platforms, to ensure that the information shared there is reliable and up-to-date, and to eventually help out if someone gets stuck in a certain process.
Tripadvisor, an online travel company has built a thriving online community of travelers from across the globe. Their community forum allows keen travelers to connect with people who have been to a destination before or simply share a glimpse of their travel diaries.
Source: tripadvisor
4. Customer service portal lets you collect information about your customers
Having in mind that every reliable and well-designed customer service portal comes with a ticket service system, you can get the necessary information with minimal effort via this tool. All you have to do is pay attention to the content of your ticket form.
Using the fields and questions that are in fact relevant to your relationship with customers and their experience, you'll get a great chance of obtaining data that will help you understand their needs and problems. And this will save you the time you'd otherwise have to spend on painstaking troubleshooting processes.
Besides, some software solutions also come with the possibility of creating dynamic tickets. Practically, this means that your respondents' first answer impacts the order and content of the following questions in your form.
5. Company portal software lets you create as many portals as you need
If your company offers a larger number of products or services, it may become messy to handle them within a single website or a knowledge base. And that's another reason why customer portal solutions have an incredibly important role in your customers' self-help activities.
With a well-developed company portal software, you get to create as many platforms as you need, for your different groups of products, niches, etc. Besides, provided that your portal software comes with customization options, you can visually adapt each of your portals to the aspects of your business that they feature.
Normally, when it comes to portal differentiation, these solutions often come with diverse possibilities of customization. Not only may your dedicated portals have completely different designs yet stay connected, but they can also be multilingual, in case you're creating them exclusively for specific local markets.
The introduction of a customer portal solution can give you valuable insights into the quality of your support system. Not only does it let your customers access your knowledge base easier, but it also makes it possible for them to evaluate the content that you're providing. And that's probably the most useful information that you can obtain, as it can help you work on the critical areas of your support system.
6. Customer portal solutions help you analyze and improve your knowledge base quality
Apart from letting them evaluate you directly (rating your content, upvoting, downvoting), you can also make conclusions on your support quality based on how popular your content is. If your articles don't get too many views (or any views at all), it's a clear sign that you should change something about it. And if you're sure that your content is good, then you may want to try optimizing your content for search engines, to increase its visibility.
7. Secure client portal software keeps the users protected at all times
Did you know that 77% of customers don't feel safe when shopping online?
While the causes of this feeling may be diverse, the support that they get definitely makes a large part of their experience.
Accordingly, if you want to avoid losing customers owing to feeling insecure, choosing a secure client portal software should be one of the top priorities when considering self-help support solutions for your business.
While it's important to pay attention to the features that customer portal solutions bring to simplify the self-help process, it is also essential to use a reliable tool that will keep both your business and your customers safe. This is especially true if you are uploading important and confidential information, such as your customers' private data, usernames, passwords, etc.
8. Customer portal software increases the flexibility of your support system
Compared to all other ways of providing support, particularly call centers and email support, customer portal software is far more flexible.
Its flexibility is clearly visible not only in the endless options of content customization and visual adaptations but also in terms of letting your customers instantly access the content that they need.
They can do it pretty easily, owing to a dynamic and responsive organization of your knowledge base articles: simple keyword research can automatically direct them to all potentially relevant topics.
Besides, it also offers them the opportunity to get in touch with your chat support in case they realize they can't handle the issues on their own.
Customer Delight Should Be the End Goal!
No matter whether you use a client portal software free or you decide to buy one, the truth is that this action may completely reshape the way you offer support.
The only thing you should pay attention to is going for a tool that includes some of the representative features, such as omnichannel support, forum or community-building, as well as customization and integration possibilities.
To further support your agents to deliver delightful customer experiences, you must check out the ProProfs Help Desk that comes loaded with noteworthy features.
This easy-to-use tool lets you club all your customer-facing email accounts into a single platform and empowers your agents to resolve support tickets in a jiffy.
Do you want a free Help Desk?
We have the #1 Online Help Desk Software for delightful customer support