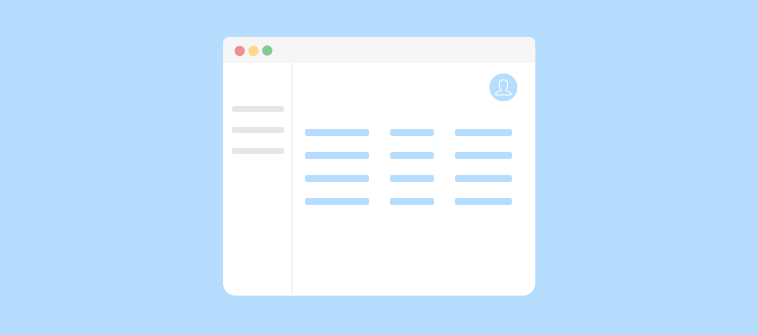 Gone are the days when companies could ignore the value of customer support. Customers today are highly demanding and look for instant help. They hate to wait when they have to get their problems resolved.
Humans in your customer support team are increasingly finding it difficult to delight your customers. This is why you need another member of the team who makes their life easy. Help desk software for business is that member who can simplify the job of their agents by automating their processes.
Having understood the relevance of a help desk system for your business, let us learn the reasons why your business website needs this software.
Five Reasons You Need Helpdesk Software
Reason #1 – Better Customer Satisfaction
'Higher customer satisfaction' is considered a primary reason to employ help desk software in your business. However, satisfying customers is not enough in this highly competitive world. Who knows they may switch to other brand or your competitor with no or delayed responses to their queries and requests.
Keep in mind delighted customers = loyal customers, and your brand needs loyals. Employing saas help desk software guarantees fast and accurate customer service. This ultimately leads to happy and content customers. Your business cannot afford to lose on existing customers, as acquiring new customers costs five times as much as retaining the old ones.
Reason #2 – Effective Ticket Management

Ticket management becomes a herculean task for businesses that drive the majority of their sales from website or hail from the e-commerce industry. Customers may contact your customer support team to resolve their problems or request help more than once. They may have different issues at different times. These issues may relate to login information, setting up an account, product returns, delivery, shipping, and much more.
As customers increase in numbers, there will be a steady rise in the number of tickets, which will pile up if not addressed quickly. This is when your customer support agents fail to manage and resolve tickets timely. There may be instances where a ticket is missed or left unattended.
A help desk management software enables customer success managers (CSMs) and system administrators to prioritize, label, and assign customer tickets to the concerned individuals or teams.
The shared inbox facility in the customer support desk software enables agents to see the tickets and know who is working on what. The system admin can track who has processed the requests and monitor the progress of each ticket. Further, child tickets can be created to track internal subtasks and speed up the resolution process. The best part about employing the help desk tool is that it plays a crucial role in improving the resolution rate.
Read More: 15 Best Free Help Desk Software and Ticketing Systems for 2023 (Free Trials Included)
Reason #3 – Monitoring and Improving Agent Performance
Your customer support team cannot improve and bring more business to you if you fail to review the performance of your agents. Targeted training and management of your customer support agents ensure customer delight.
The best help desk ticketing system comes with detailed reports that provide you insights into new tickets, rated tickets, total open tickets, and average rating. Not only do you get a summary of customer experience, first response time and ticket replied status, but also the quality of support experience and improvement ratings. Further, your customers can rate the quality of support they received from an agent in just one click.

When you have access to real-time customer surveys and feedback, you can train customer support agents for a delightful customer service experience, which guarantees better lead generation.
Reason #4 – Keeping Track of Customer Requests
If you have an e-commerce portal, your customer queries can come from anywhere and everywhere. You can't expect them to place requests only through email, contact form or a phone call. You thus need to have a proper customer support tool in place.
A help desk tracking software integrated with Live Chat enables you to address and resolve customer issues, even when the agent was offline. The tool allows query conversion into a ticket that lands up in the support inbox.
The customer support tool allows your customer support team to track a ticket from start to finish – all in one place. You can effectively track your customer issues, requests, queries, bugs, and much more. There will be no loss of tickets, which would ensure 100% customer delight.
Reason #5 – Let Customers Manage Themselves
Practically, it is impossible for any support team to attend all customer issues and resolve them, as they would have loads of other tasks to take care of. Besides, there are times when an agent may have to work on repeated queries, and even those lying with other agents. Before all this happens with your team, ensure that you have a help desk ticketing system; integrated with the knowledge base.
Your customers prefer to resolve their queries on their own than seek external help. Ninety-one percent of them say they would prefer to use a knowledge base if it met their needs. So create a self-service help center for your customers.

A searchable knowledge platform with FAQs, documentation, manuals and user guides allows agents to spend time with your customers who may not be able to do it without personal assistance. A good knowledge base also makes doing business profitable by reducing your support costs.
The Bottom Line
Though these reasons are enough to justify why the help desk is important to an organization, no business can do without customer retention. Even if you are high on customer acquisition but constantly losing customers, you may end up losing a lot of business. Existing customers bring you more business and repeated sales.
They act as brand advocates and their word-of-mouth recommendation drives more prospects towards your business. Remember the success rate of selling to a customer you already have is 60-70 percent, while the success rate is only 5-20 percent when you sell to a new customer.
Do you want a free Help Desk?
We have the #1 Online Help Desk Software for delightful customer support