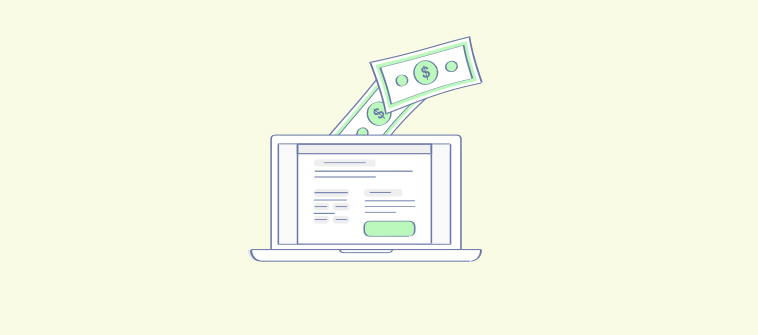 Customer service is the driving force for any business. You may have a great product and the best marketing team, but you can still struggle while reaching out to your target audience or retaining current customers. Wondering why? Lack of required resources in your arsenal can cause this struggle.
Did you know that 32% of customers, including the loyal ones, walk away from brands following a bad service experience?
59% of customers in the US leave after several bad service experiences.
Now, it shouldn't be difficult to understand why ensuring seamless customer experience is instrumental for businesses.
How can you ensure a seamless customer experience? Well, you need to keep your focus on factors like speed, convenience, friendliness, consistency, etc. during customer interactions. Sounds tough? Well, you should then avail help desk support services from an established vendor.
What is Help Desk Software?
Help desk support is all about providing information on the company's policies and offering product/service-related assistance if customers need so. This is the simplest help desk definition we can give you right now.
In case you don't want to avail help desk support services from a third-party company, the only option left for you is to bring a reliable help desk software for your customer support operations.
A comprehensive help desk software comprises of all the features required to provide a delightful experience to customers.
This blog will help you understand the importance of help desk software, so don't be distracted!
Importance of a Help Desk Software in Business
Here are some major help desk benefits you gain by using a reliable software:
Let's discuss these help desk benefits in detail:
Help Desk Benefit 1: Increase Team Efficiency
The quality of customer service totally depends on the competency of support agents. If your service representatives struggle to give timely resolutions or are not confident enough while providing assistance, there is a direct negative impact visible on the CX levels. It happens because customers always have high expectations in regards to support service, and they feel down when brand representatives fail to meet those.
Therefore, if you are a business owner, it is better to empower your customer support team through a reliable help desk software.
Of course, you can bring a myriad of support agents in different departments to handle service requests related to sales, support, billing, and so forth. But you can only secure high efficiency levels if each service request ends up in the right department. This is where the prominence of ProProfs help desk software snowballs, as it enables you to segregate service requests of different kinds seamlessly.
It goes without saying, when your agents get those help desk support requests that they are meant to solve, prodigious solutions are most likely to be delivered. All in all, your team efficiency will improve significantly.
Here's a sneak peek into the benefits of using ProProfs help desk software:
Shared inbox to efficiently manage a pile of service requests

Seamless issue tracking

Paired response and resolution time
---
Related Read: How You Can Deliver Great Customer Experiences
---
Help Desk Benefit 2: Seamless Customer Experience
According to a study by Walker,
Customer experience will take over product and price as the key brand differentiator by 2020.
When you make an online purchase and aren't satisfied with the product, what do you usually do? Go to the customer support channel and initiate a service interaction, right? But you may be acquainted with this fact that there are times when agents aren't available to address your problem, which as a repercussion, turns your service request into a ticket.
Imagine two scenarios:
An agent gets back to you in a few hours and helps you resolve the issue.

You wait for days to get a reply. And after being contacted, you find the provided resolution is not good enough.
Between these scenarios, you are likely to want the first one to happen, correct? By considering this, it wouldn't be wrong to say that other customers will want the same. Here, the CSAT score comes on the line because if the ticket backlogs don't get cleared quickly, customers are likely to be upset with your brand. In the worst-case scenario, they would just decide to leave your brand and spread a negative word against it.
Here again, you feel the need of a failsafe saas help desk software as it is the only thing that can help you secure better management of tickets.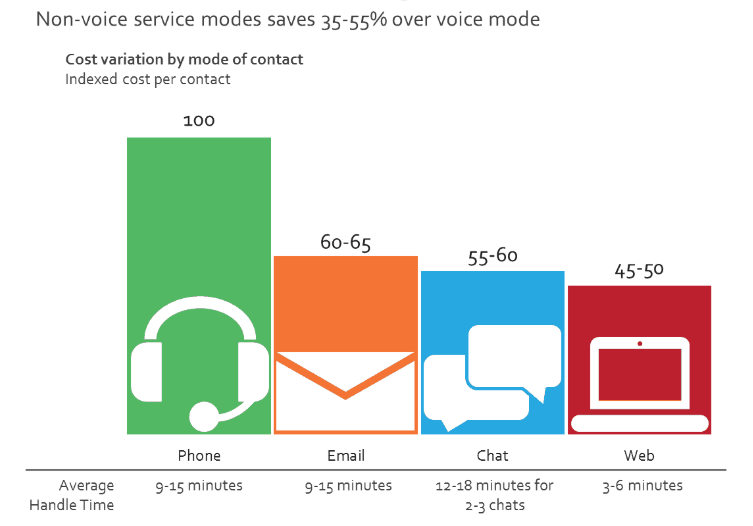 ProProfs help desk software' features help you:
Give prompt response

Resolve tickets instantly

Slash ticket volume by 80% through knowledge base integration
If you want unparalleled help desk software for business of yours, join forces with ProProfs right away!
Help Desk Benefit 3: Boost Productivity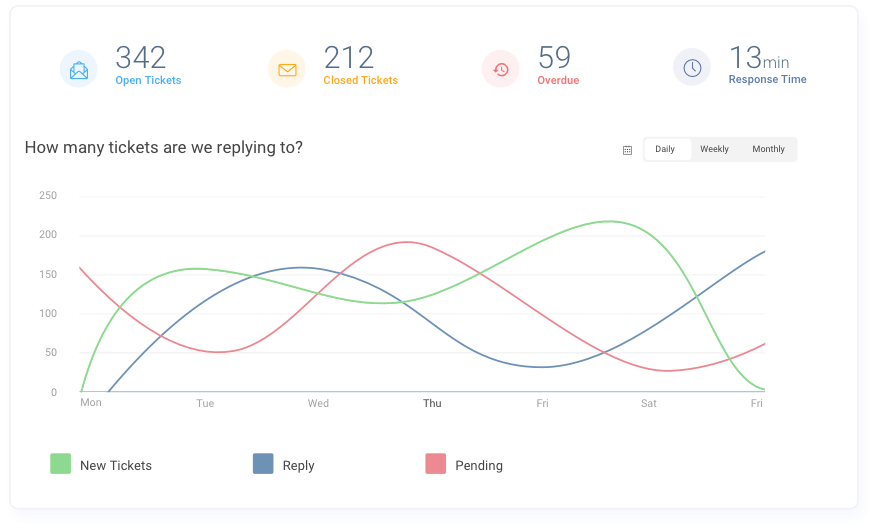 Improving the performance of your customer support team is paramount in the pursuit of securing customer delight. But the question that comes to mind is, 'How will you improve your teams' performance if you don't know where they lack or what aspects of customer support they need to work on?
That's precisely when a reliable help desk software comes into the picture! A software tool like ProProfs Help Desk features a reports & analytics section, wherein you can keep track of each agent rating, average resolved ticket count, average resolution time, etc. This will help to identify those areas where your agents need improvement.
With ProProfs help desk software, you can do these things without breaking a sweat:
Train low-performing agents.

Get unparalleled insights on agent performance.

Learn how much appreciation your support solutions are getting from customers.
In a nutshell, it is significant to have definite help desk software for businesses of all sizes.
Help Desk Benefit 4: Enhance Brand Awareness
Owning a business is great, but will you be growing when your customer base is immobile? Nope! It is significant to employ those practices that can promise you seamless customer acquisition. There is no need to be skeptical with regards to this, because business growth has always relied on the rate of getting new customers on board.
Well, the customer acquisition process could burn a hole in your pocket, but you can save your capital by turning your current customers into brand advocates. For that, you have to raise the bar while running customer support operations.
Your products may be great, but if your after-sales support solutions are below par, it won't be possible for you to secure positive vocal publicity. Sounds disheartening, right? Well, it is what it is.
Customers feel valued and appreciated only when a company takes their queries into consideration and provides a quick resolution. As a result, they will spread the word about their delightful service experience in their friend circle. It doesn't take a rocket scientist to comprehend that this will lead to unmatched brand awareness. You can also add this factor to the list of answers to the question: 'Why is customer service important to a business?'
If you have paid attention to the aforementioned pointers, you may already know that the best help desk software, for small businesses and multinationals, is the key to providing outstanding customer support.
When you have customer support software like ProProfs Help Desk, you can easily secure:
Instant customer query resolution

Offer flawless

24/7 self-help

to customers

Track and resolve issues promptly
---
Related Read: Building Consumer Awareness Can Actually Sell Your Brand
---
Help Desk Benefit 5: Significant cost saving
From a business perspective, it is significant to uplift the CSAT score without investing capital too much. However, pulling this off isn't easy because expectations related to support service are multiplying with every passing day. It means you have to be at your best all the time.
At the present time, help desk software is something that can lend you a hand in securing customer delight. It is because this can streamline the whole customer support operations. How is it so? Well, a myriad of support requests come during peak hours. For companies, it gets imperative to manage all tickets in such a manner that builds brand image and ensures customer delight.
Here, I would like to lay emphasis on ProProfs Help Desk software because it guarantees proper ticket management as it distributes support requests as per round-robin basis.
Plus, ticket segregation is also one of the most crucial ProProfs Help Desk software features, which means if a complicated issue is reported, you can divide it into small parts so that agents in different teams can take care of child tickets easily and quickly. Likewise, to segregation, ticket collaboration is easier as well with ProProfs Help Desk software. All of this makes sure the delivery of inimitable solutions.
Are you feeling that ProProfs Help Desk software can affect your business's bottom line, considering its feature-rich technology? This is where you are wrong, as this software comes at a nominal rate. It means you can save a big chunk of money while handling customer support operations with the help of this help desk software. Henceforth, besides MNCs, this is the best help desk software for small businesses.
If we consider the top 3 salient perks that you get via ProProfs Help Desk, these are worthy to be mentioned:
High brand equity.

Improved business growth.

Elevated CX levels.
Help Desk Importance In a Nutshell
Enhance your business by capitalizing on the help desk benefits you gain using the right software!
Customers are the most important aspect of your business, as they have the power to make or break your brand in no time, thereby, giving them the first priority becomes essential.
By means of this blog, we've just tried to make you understand the importance of help desk software. Have some suggestions for us? Don't be shy about using the comment section.



Q. What does the help desk mean?
Help desk means providing product/service-related information or solutions to end-users i.e. customers in the hour of need.

Q. What is a help desk ticket?
A help desk ticket is simply a report on an issue described by a customer during support interaction.
Q. What are the perks of having a help desk ticketing system?
A reliable help desk ticketing system brings a package of outstanding benefits. A few attention-grabbing help desk software features are:
Support requests can be prioritized

Easy communication among teams across different departments

Faster resolution for customers

Organized support operations

Proper management of records
Do you want a free Help Desk?
We have the #1 Online Help Desk Software for delightful customer support